ACHIEVEMENT
Paint Your Imagination drawing contest
On the ocassion of World family doctors day, Kle Cbse Ankali had organised a Paint Your Imagination drawing contest, for our students dividing them in Group A: I to VI and Group B: VII to X.
We are happy to share the beautiful Drawings of the students who have done really well.
Judo Team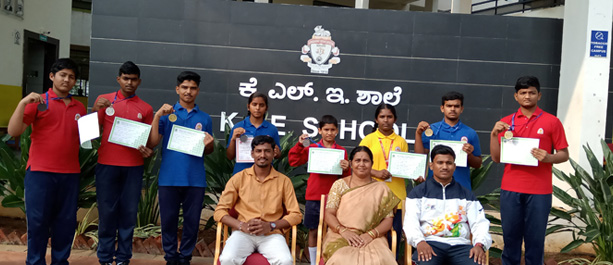 •

Music festival at Nipani (Award for the best reactive)

•

Science exhibition organized by IFD at Nipani got award for the excellence in interactive presentation.

•

Symphony 2008-09 award for the best in co-curricular activities.

•

Symphony 2009-10 award for the excellence of stage presence.

•

Symphony 2010-11 award for the theatre art.

•

National level Chintana Drawing Competition award for the best school.
Prize ceremony that our school bagged " Best CBSE school, in Belgaum" from "One Planet Research Centre" in Delhi.